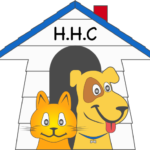 Contact Us – We love to hear from our fabulous supporters of Hectors House Crete.
Drop us a message to contact, arrange a visit, arrange an adoption, rescue request assistance, or for anything you would like to discuss.
Thank you for your kindness.
Visit Us
Pirgos, Agios Nikolaos, Crete 721 00, Greece
For the protection of our animals and the security of the Hectors House Crete shelter, this is not our actual pin drop location (for guide purposes only).
Thank you for your interest in helping the animals of Hectors House Crete. Between feeding, providing shelter, veterinary assistance and upkeep, our monthly expenses run into the thousands of € Euros.
Your donation support is greatly appreciated.