Volunteer at Hectors House Crete
Volunteers are the life-blood for the construction, animal fostering and daily operations of Hectors House Crete. We always need vacation, remote and long-term volunteers.
Without their generous assistance, we would likely cease to exist.
Have you ever considered animal shelter volunteering?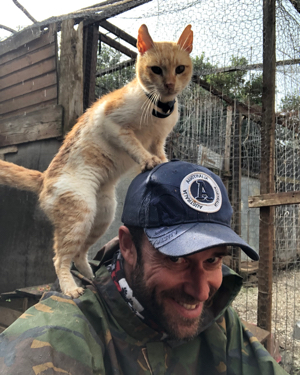 Shelter Daily Upkeep Volunteers
Fosterers
Construction & Maintenance Help
Dog Walking & Exercise
Fundraising & Social Media Assistance
EU Adoption & Relocation Connections
Your Volunteering Experience
* Helpful but not essential
Animal Care Experience
Building Skills
Any Online/Fundraising Skills
Thank you for your interest in helping the animals of Hectors House Crete. Between feeding, providing shelter, veterinary assistance and upkeep, our monthly expenses run into the thousands of € Euros.
Your donation support is greatly appreciated.