Providing Safe Shelter for the Stray Dogs & Cats of Agios Nikolaos Region, Crete.
Please support our efforts by making a donation, becoming a volunteer, sponsorship or adopting.
We are here for the forgotten animals of Crete.
Hectors House Crete is a not for profit organisation and dog & cat shelter, located in an old olive grove near the village of Pirgos, near Agios Nikolaos, Crete.
Is to help stray dogs and cats from our area by providing them with a safe environment until they can be re-homed.
Unfortunately, most animals that are rescued to our shelter, end up here after suffering horrible cruelty, abandonment and neglect.
Our aim is to highlight the plight of these animals, adopt them out to loving forever homes, educate owners on proper pet care and compassion and inform animal lovers worldwide, of what we do and how we help these poor creatures.
Please support our efforts!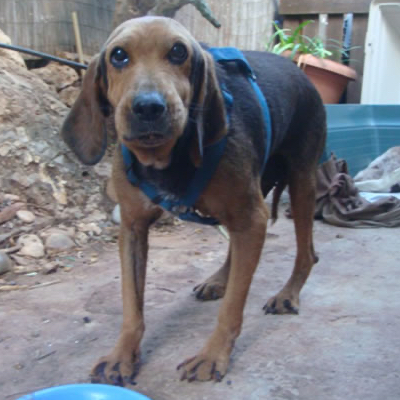 The Story of Hector and his House...
Hector was one of our very first rescue dogs, which we found on a local beach, frightened, injured and malnourished.
We were caring for 6 other local strays within this beach area, however, Hector's capacity for trust, love and his willingness to receive medical aid from us (even after the abuse he had clearly suffered) was what led us to adopt him.
And ultimately opening the shelter in his name.
Hectors House Crete.
Almost all of the dogs and cats of Hectors House Crete are available for adoption. Each year we find loving forever homes for over fifty rescue animals.
If you would like to welcome one of our canine or feline angels into your family, discover our adoption process below.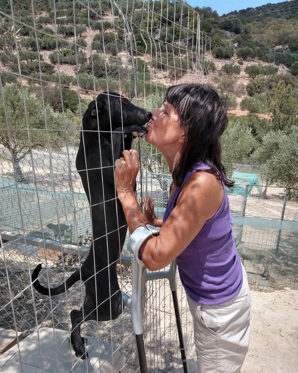 A Patient & Loving Heart
Stable Home Environment
Commitment to Veterinary Treatment
Lifetime Companionship
Application Submission
Approval Process
Coverage of Adoption Costs
Volunteer at Hectors House Crete
Volunteers are the life-blood for the construction, animal fostering and daily operations of Hectors House Crete. We always need vacation, remote and long-term volunteers.
Without their generous assistance, we would likely cease to exist.
Have you ever considered animal shelter volunteering?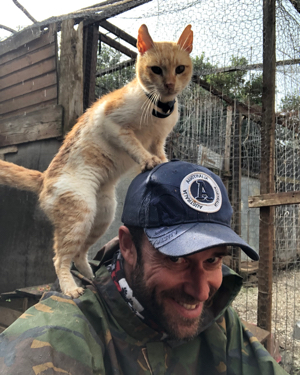 Shelter Daily Upkeep Volunteers
Fosterers
Construction & Maintenance Help
Dog Walking & Exercise
Fundraising & Social Media Assistance
EU Adoption & Relocation Connections
Your Volunteering Experience
* Helpful but not essential
Animal Care Experience
Building Skills
Any Online/Fundraising Skills
During our twelve years of operation, we have successfully rescued, re-homed and created a safe haven for hundreds of neglected stray animals of Crete. 
To support us and become part of the Hectors House Crete family, follow us:
Saving Hectors House Crete
In November of 2020, after 10 years on rented land, Hectors House Crete had been served an eviction notice by the Crete Forestry Department, without providing a location to relocate the Animal Sanctuary to (as is this agency's duty). This eviction could have occurred, potentially within days. Leaving the 80+ animals in our care, homeless!
So the shelter desperately needed to raise the funds to purchase new land to construct a new sanctuary and to fight an impending legal dispute.
We were out of time, out of money and it was a complete emergency!
Thank you for your interest in helping the animals of Hectors House Crete. Between feeding, providing shelter, veterinary assistance and upkeep, our monthly expenses run into the thousands of € Euros.
Your donation support is greatly appreciated.