Would you like to support one of our animals that lives at Hectors House Crete?
Sometimes, it is just not possible for every animal to be adopted or relocate to a loving forever home. Perhaps they have suffered too much trauma, are not medically healthy enough, are diagnosed with Leishmaniasis (which makes them less likely to be adopted), or just have not found the right home. Whatever their reason, they deserve our love and support too.
So if you would like to show an "Un-Adoptable" Animal some compassion, please sponsor them today. You can set up a monthly payment plan through PayPal, to show one of our beautiful babies some love.
Check out our Hectors House Crete residents below…
Dogs Available to Sponsor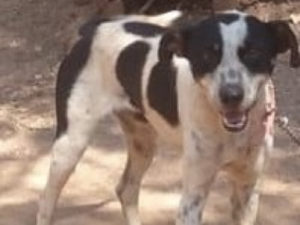 DOB: Apr 2015.
I was having lunch with friends at our local beach cantina when this lovely boy came to our table. I just could not leave him.
Don is such a lovely friendly dog who was owned, but when they found out he was at Hectors House, they never came to collect Don. So he's lived here since.
Cats Available to Sponsor
Want to make a one-off donation instead?
Help us by donating your spare change to feed and house our animals.